Innovative scientific, lab, pharmaceutical and other solutions for growing customers demands. We also offer Hot Air Ovens, BOD Incubator, Incubator Shaker, Water Baths, Humidity Cabinet, Rectangular Muffle Furnace, Mortuary Chamber, Heating Mantles, Seed Germinators, Pathological Microscopes, Tool Makers Microscopes..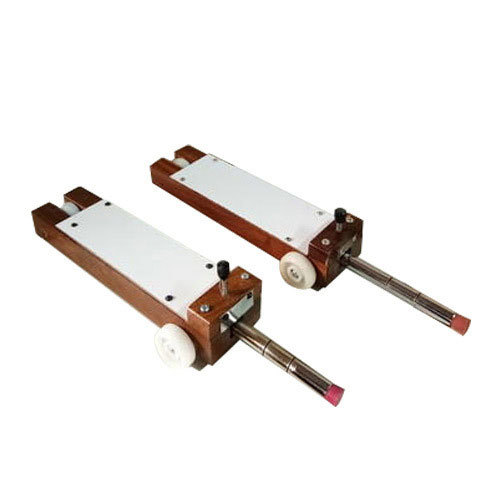 Product Description
Dynamic Trolley Wooden
A pair of these trolley are used for investigating on momentum velocity,acceleration etc.Comprises a pair of two trolley,length-12 inch,width-3 inch,height-1.5 inch,each carried upon three wheels with ball-bearing to minimize friction and a spring loaded exploder plunger with two levels. Each trolley enable the study of inelastic collisionns.
SHARMA SCIENTIFIC INDUSTRIES
Other Products in 'PHYSICS INSTRUMENTS' category